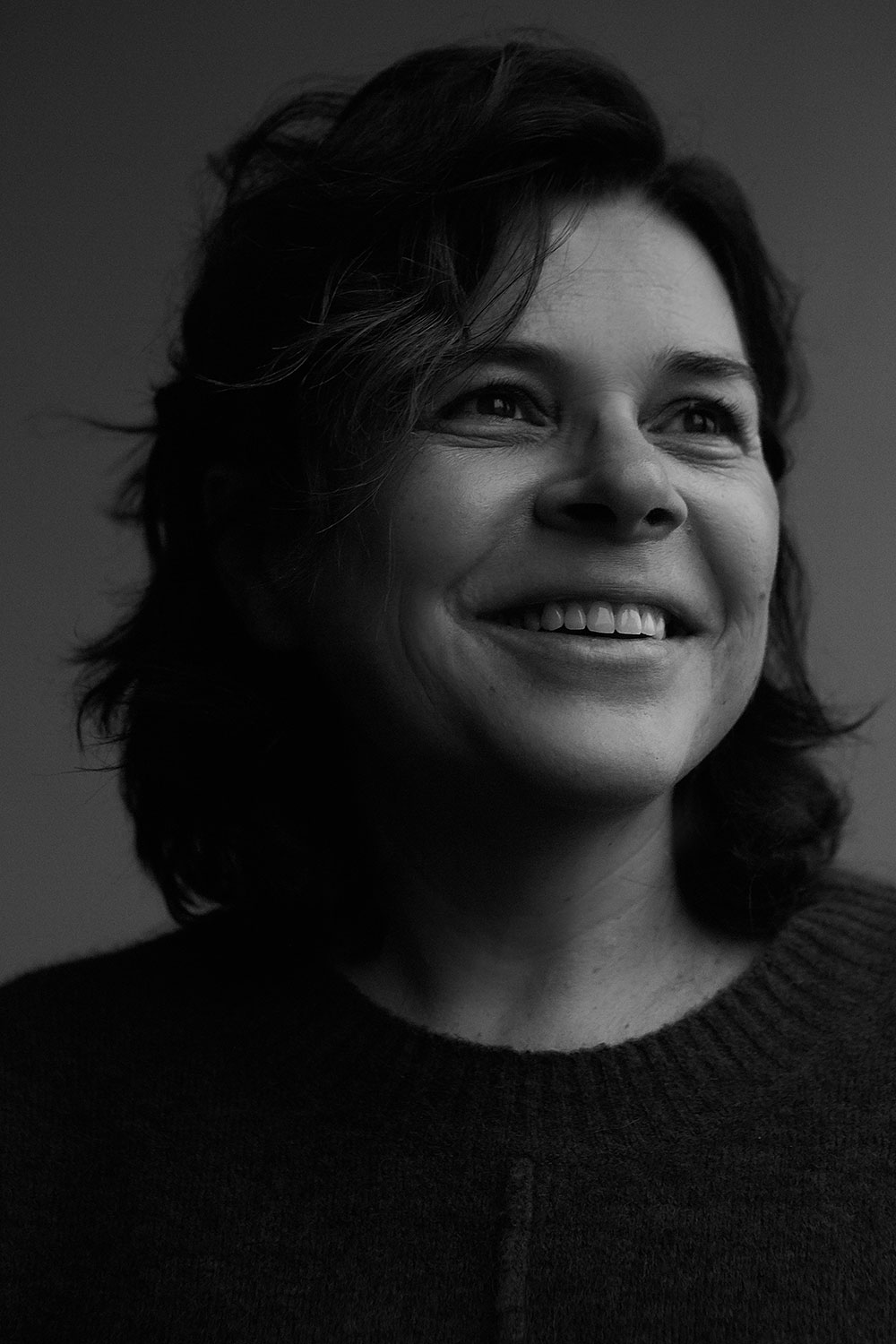 About pascale monvoisin
Hidden in the heart of Paris, at the top of a building, are Pascale Monvoisin's headquarters. Overlooking a courtyard paved with crooked cobbles, her office  immediately sets the tone with its saffron-coloured carpet, Perriand furniture and, on the other side of the windowpane, the little-known façade of a former private mansion.  
For a long while, Pascale Monvoisin's spent her life on the edge of the city, in its airports, which took her to the four corners of the world as an air hostess. Now whenever she wants to contemplate the poetic beauty of the clouds, all she needs to do is look up as, since 2009, she has chosen to work with the wonders of the earth: rutilated quartz, rock crystal, labradorite and more.  
Pascale Monvoisin has transformed a passion first sparked in India into one of the most charming French fine jewellery houses. The magical pink city of Jaipur was the birthplace of her new life and to this day every piece is still made there by local artisans. Turquoise – the first batch of stones she ever bought – has remained particularly symbolic for her, conjuring up a constant dialogue between here and elsewhere, France and Rajasthan, India and Normandy, like a metronome leisurely swinging back and forth, with Paris at its heart.  
Those early days have left Pascale Monvoisin with an appreciation for differences and tiny imperfections, which are what make hand-made jewellery so charming. She brings a unique perspective and a new light to the traditional conventions of French jewellery, for instance with the pale and supremely soft shimmer of 9K gold.  
Her references include the jewellery designed by American photographer Robert Mapplethorpe, major female figures in design, the functionalism of Charlotte Perriand, the simplicity shown by Eileen Gray in the south of France, and Madeleine Castaing's appreciation of the essentials.  Pascale Monvoisin combines this pared-down approach to beauty with her taste for layering, a talismanic spirit, and something reminiscent of stumbling across a second-hand shop one rainy Sunday in the countryside: the secret of living artefacts. Here, there and everywhere, she buys, collects, and sketches her inspirations in little notebooks that never leave her side.  
Microscopic pearls, faceted turquoises, moonstone, aquamarine and Bakelite are just a few of the pieces in Pascale Monvoisin's creative repertoire, resonating with the writers in whose works she loves to lose herself: the members of the Bloomsbury Group – Virginia Woolf in particular –, Emily Dickinson, and, on an equal footing, the lyrics of David Bowie. Winding between major female figures of the 19th century and contemporary pop stars, her path is one of a kind, littered with "thingamajigs" and "gadgets", like Hansel leaving a trail to find in the moonlight. Each ring, each necklace, each earring is totally unique. Each one has its own soul and personality. Their inspiration stems from near and far, past and present, with names ranging from Gabin, Arles and Taylor to Simone and Idaho.  
They are the inhabitants of her old, secret Paris, pieces that resonate with the bass notes of Lou Reed and The Velvet Underground, and the countless different accents singing on the street corner. They are like fireflies at nightfall, the loyal friends of this hidden courtyard and its uneven cobbles, ready to fly near, far, and across the whole world.