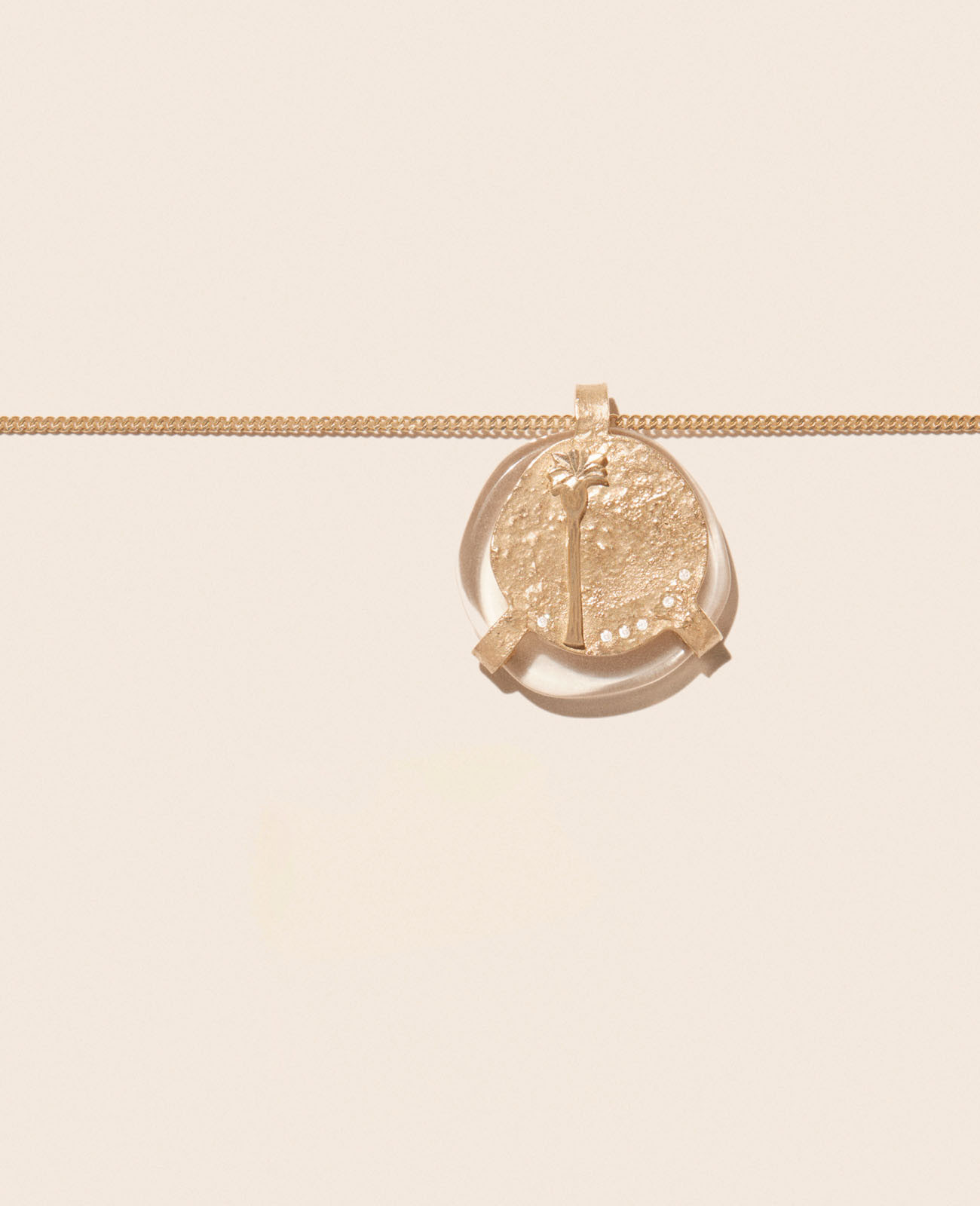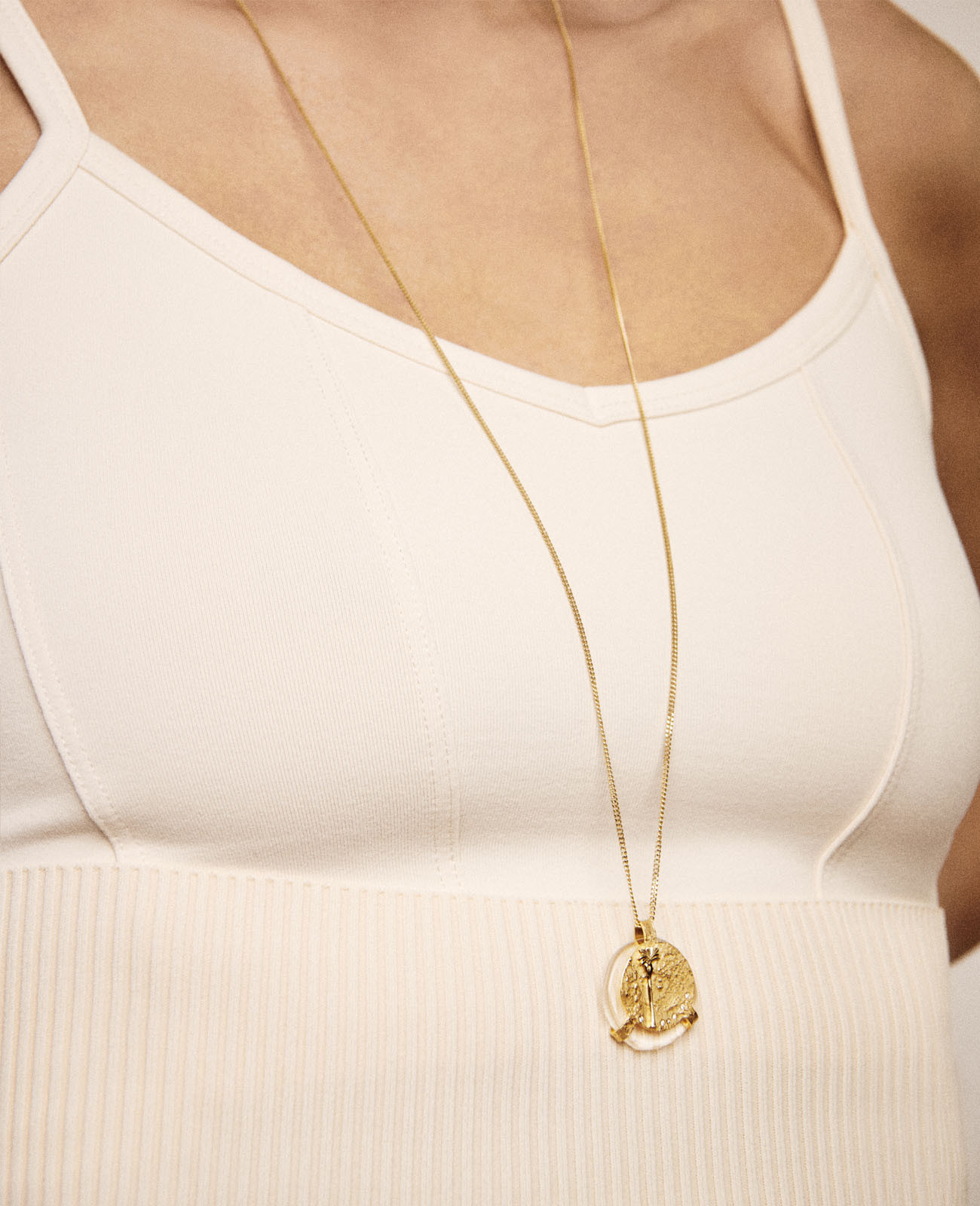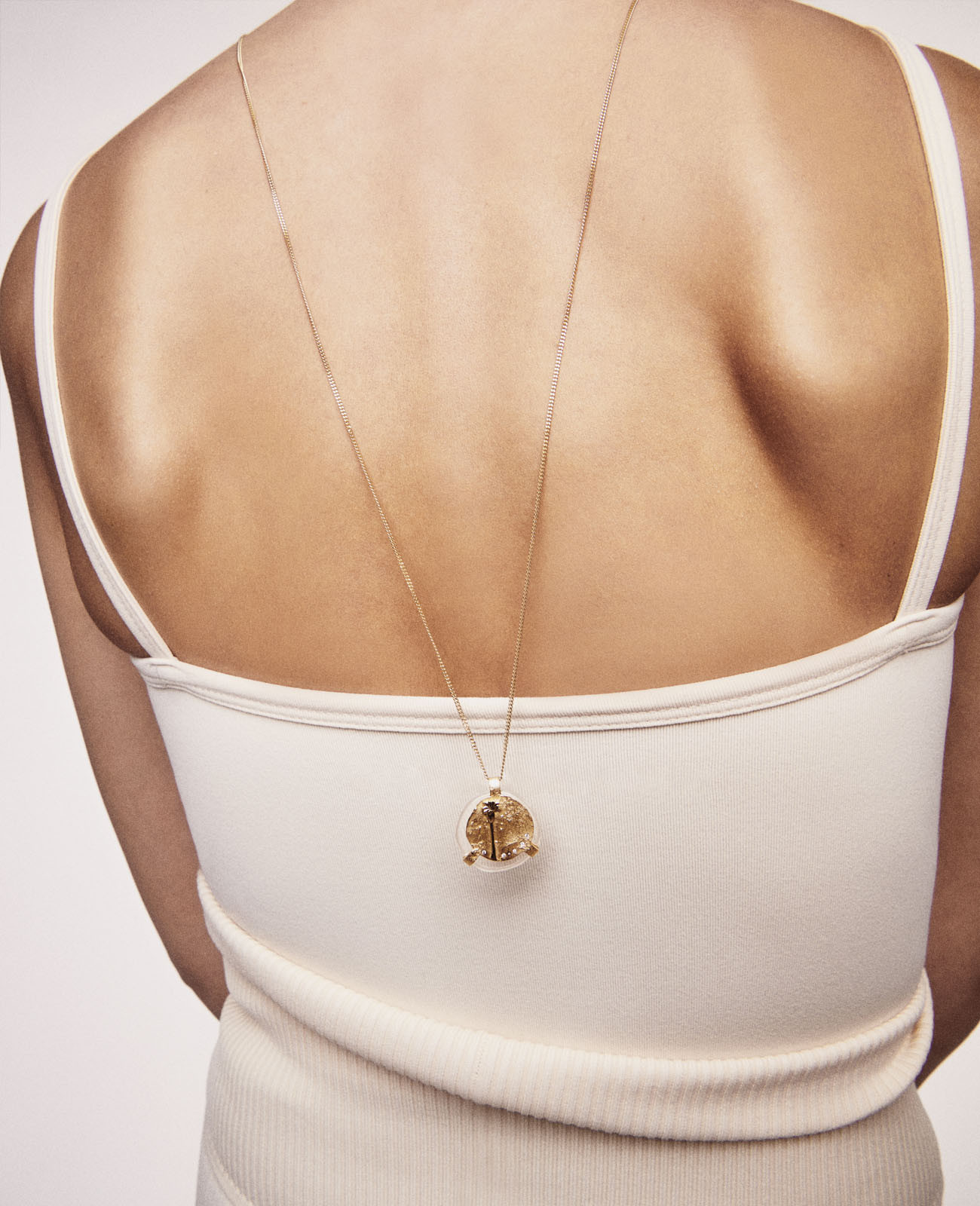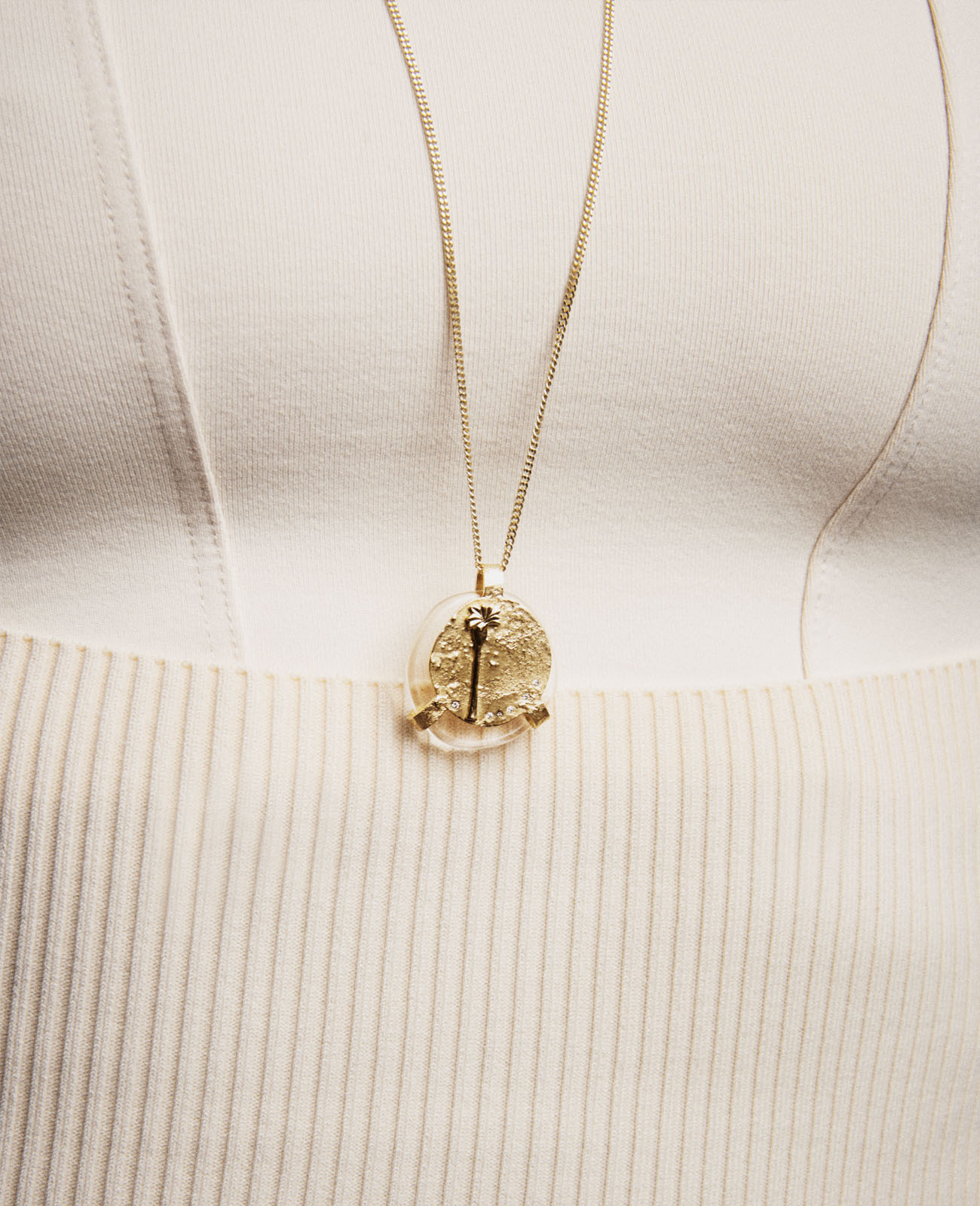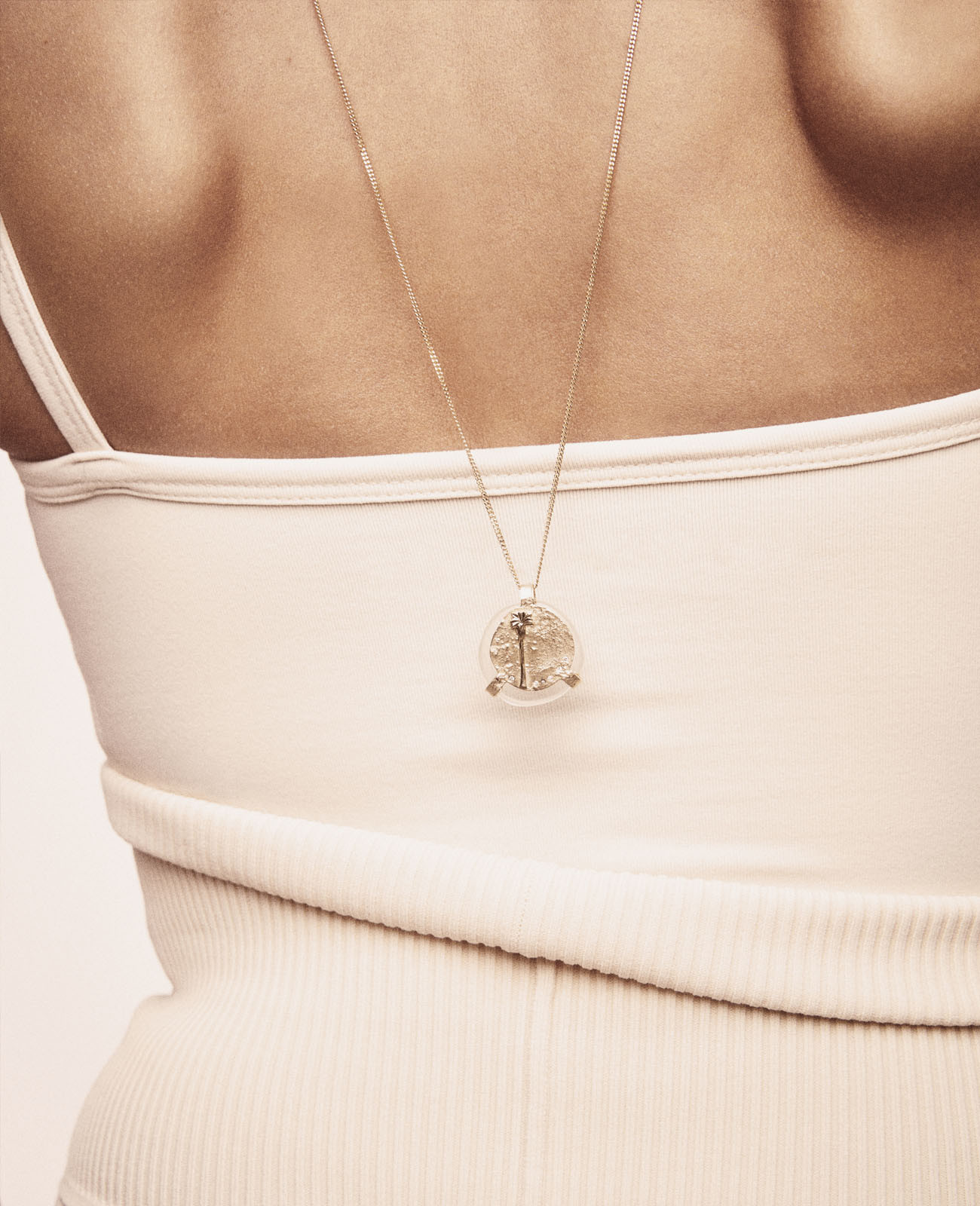 Pay in 3 installments - Free delivery
Features
9 carats yellow gold
Crystal
Diamonds
Dimensions 
Length 82 cm
Medal 2,8 x 2,4 cm
For the first time, the Bahia medallion revisits the palm tree, taking inspiration from the palm trees of Edward Ruscha's Los Angeles and the symbol of the Pascale Monvoisin brand. Dangling from a faceted curb chain, the palm tree is engraved in a gold blend speckled with tiny diamonds almost invisible to the naked eye. It protects an irregular crystal pebble, the sheer surface of which reveals a glimpse of the skin. 
Soak your jewellery in lukewarm water with a dash of Marseille or non-greasy soap or non-greasy soap, scrub with a soft brush and rinse with clear water.
Wipe with a soft cloth and leave to dry in the open air.
It is recommended to avoid contact with household products, cosmetics, the sea or swimming pool and remove your jewellery when sleeping or playing sports.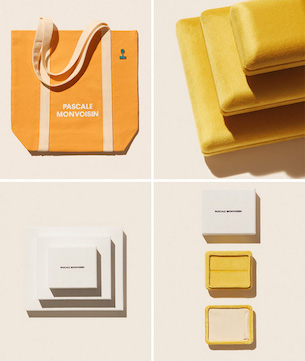 Enjoy 10% off your first order


Claim your exclusive discount code when you subscribe to our emails. Sign up for new arrivals, promotions, our personalized recommendations and all the brand news.