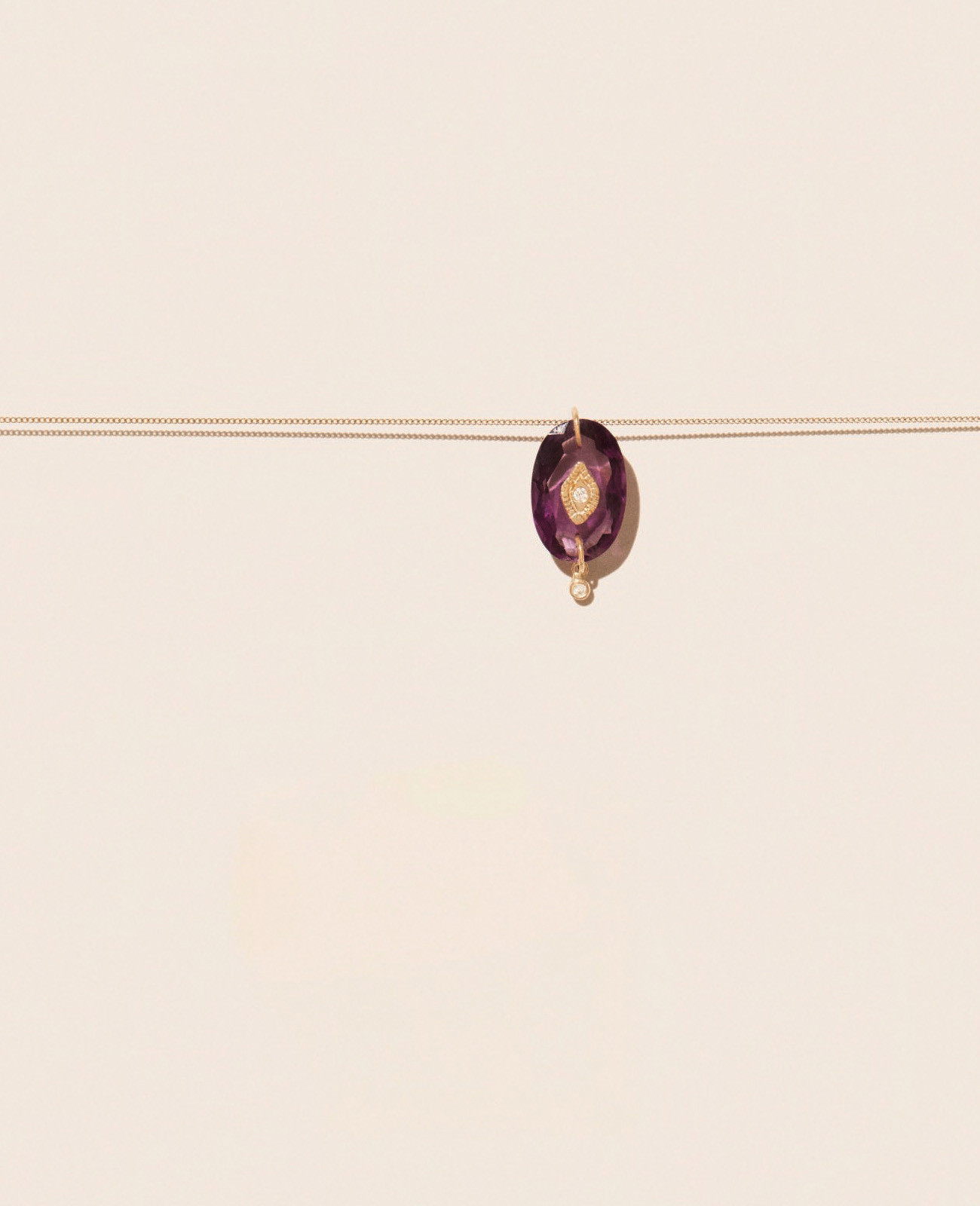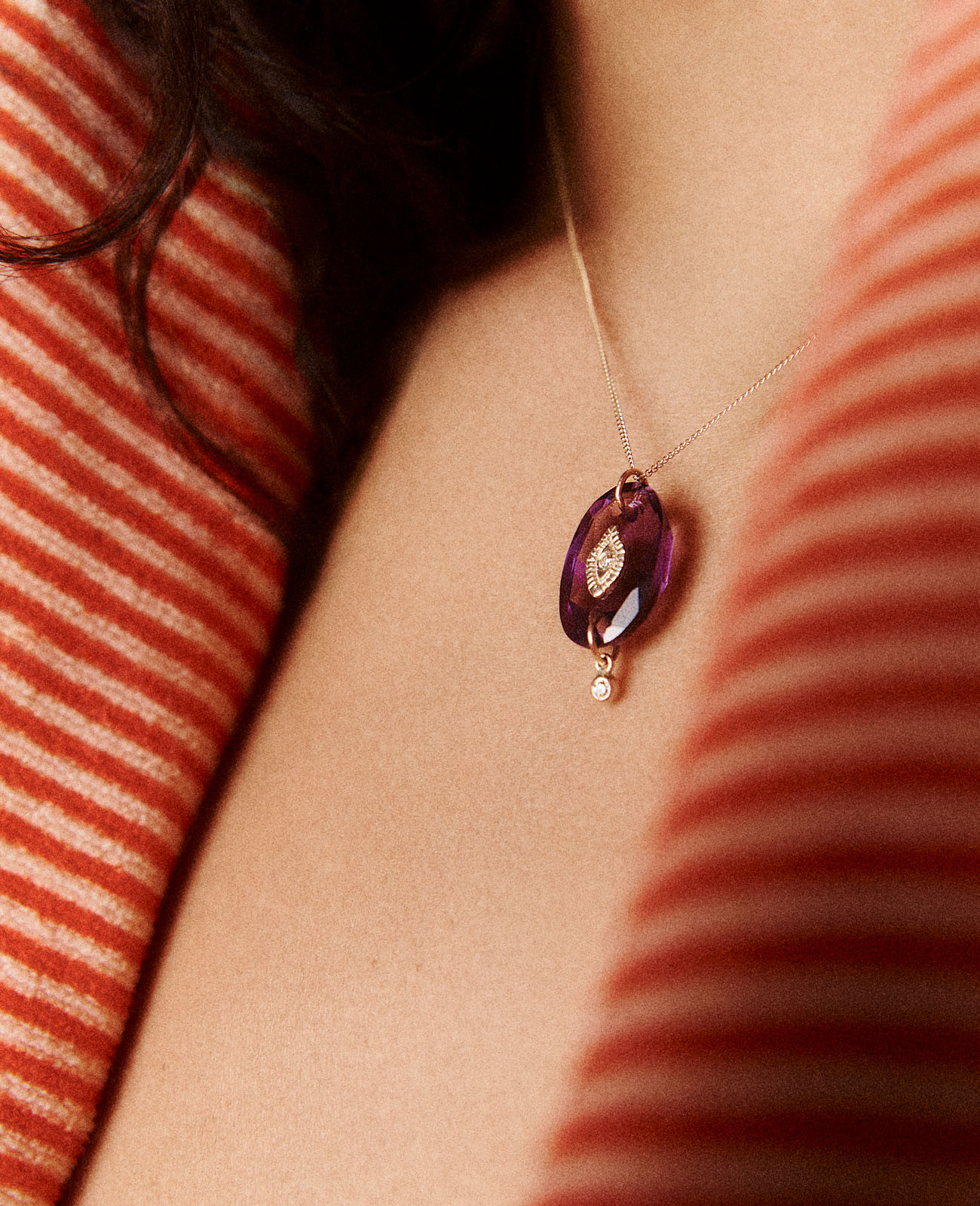 Pay in 3 installments - Free delivery
Features
14 carats yellow gold chain
9 carats yellow gold pendant
Diamond
Purple amethyst
Dimensions 
Length 42 cm adjustable to 38 cm
Pendant 1,5 x 1 cm
Carefully chosen by Pascale Monvoisin, each stone is unique. Colors and shades may vary.
Pascale Monvoisin listened to her intuition and drew on her love for stones to reinvent her Souad theme with two new versions: translucent amethyst and the softness of rose quartz. The faceted oval stone reveals a play of light within it to highlight the range; available as a ring, necklace or earring. 
Soak your jewellery in lukewarm water with a dash of Marseille or non-greasy soap or non-greasy soap, scrub with a soft brush and rinse with clear water.
Wipe with a soft cloth and leave to dry in the open air.
It is recommended to avoid contact with household products, cosmetics, the sea or swimming pool and remove your jewellery when sleeping or playing sports.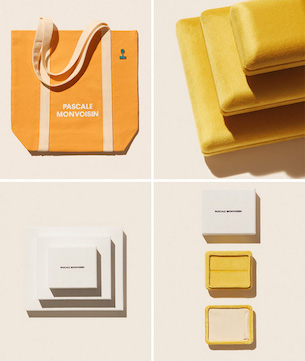 Enjoy 10% off your first order


Claim your exclusive discount code when you subscribe to our emails. Sign up for new arrivals, promotions, our personalized recommendations and all the brand news.