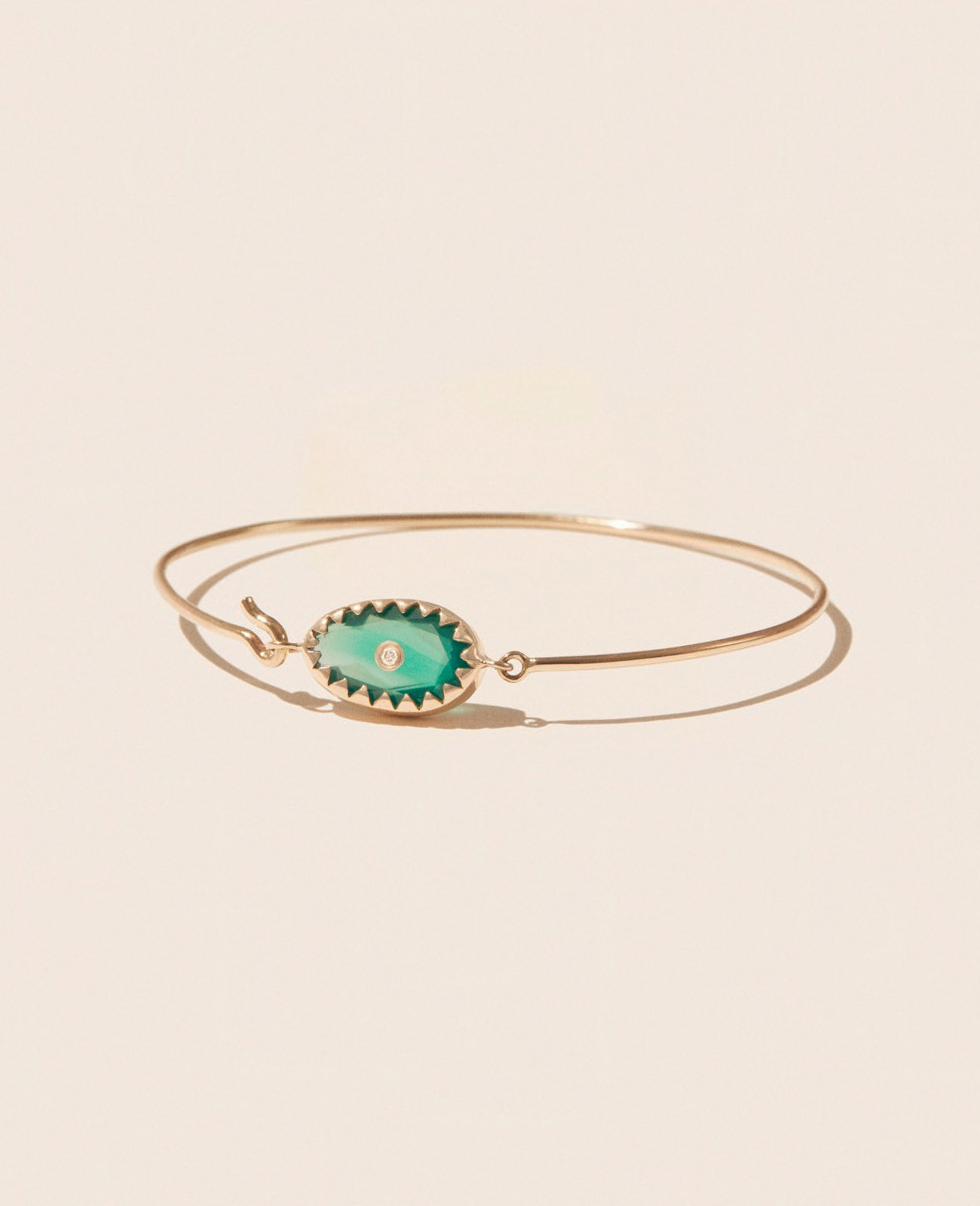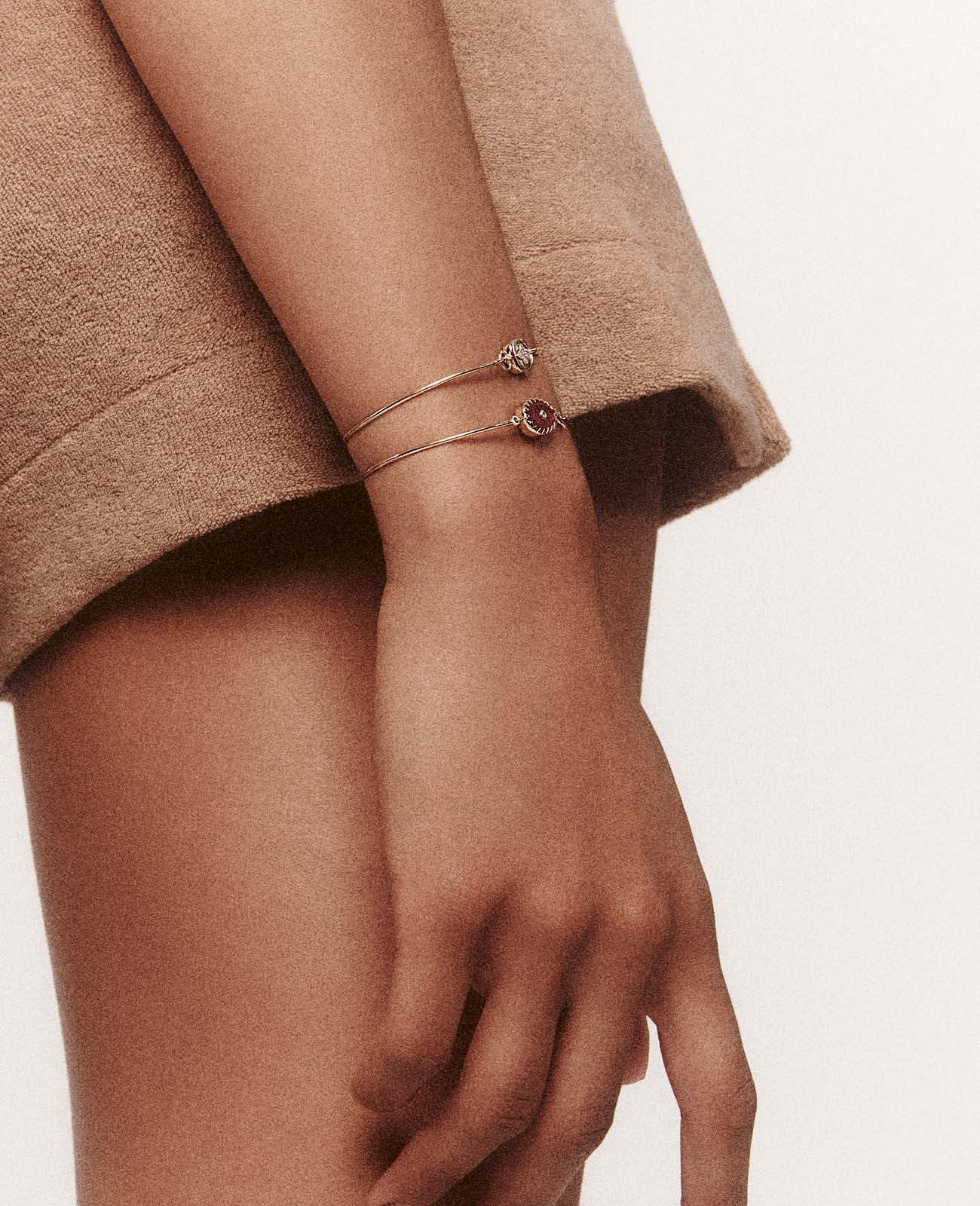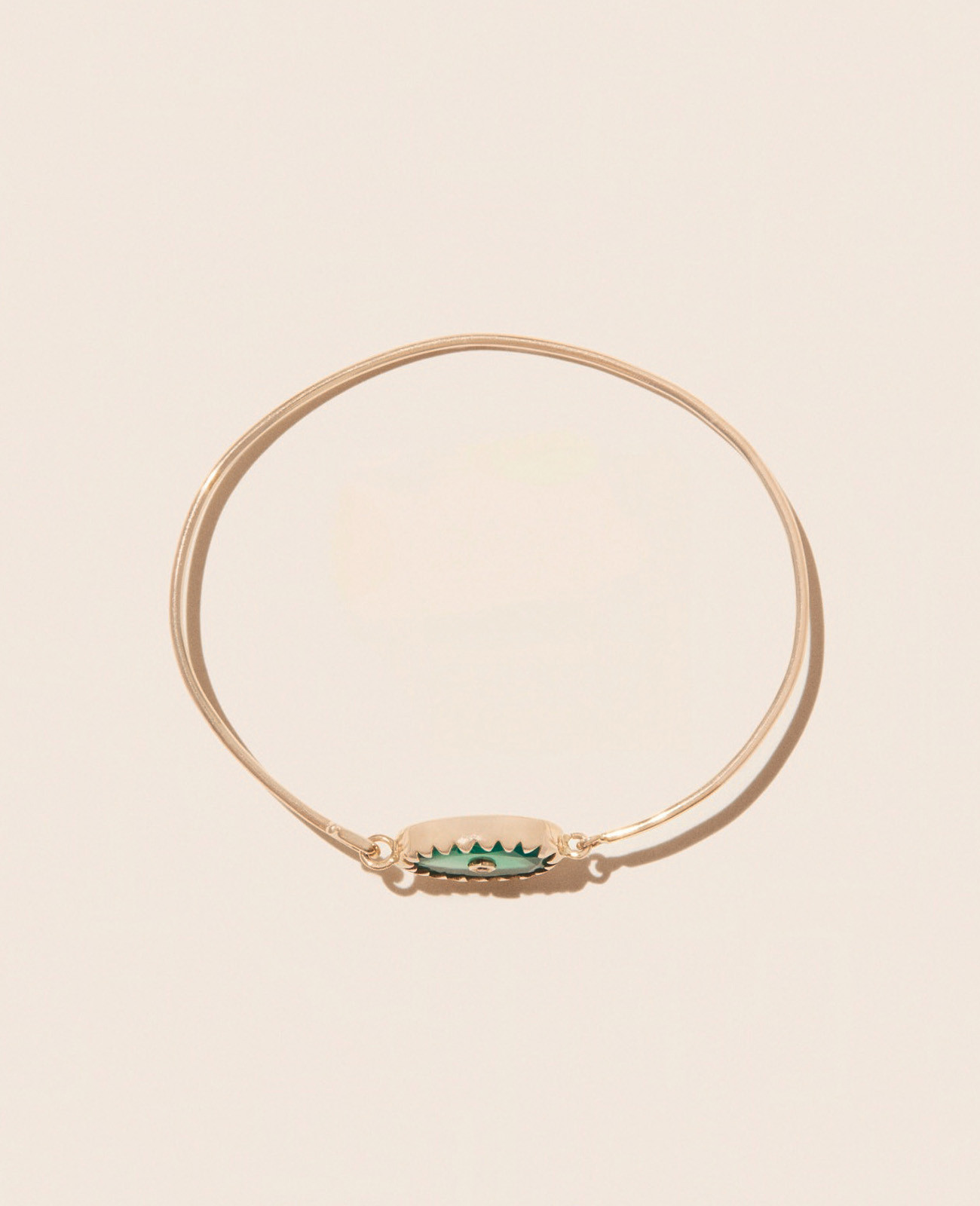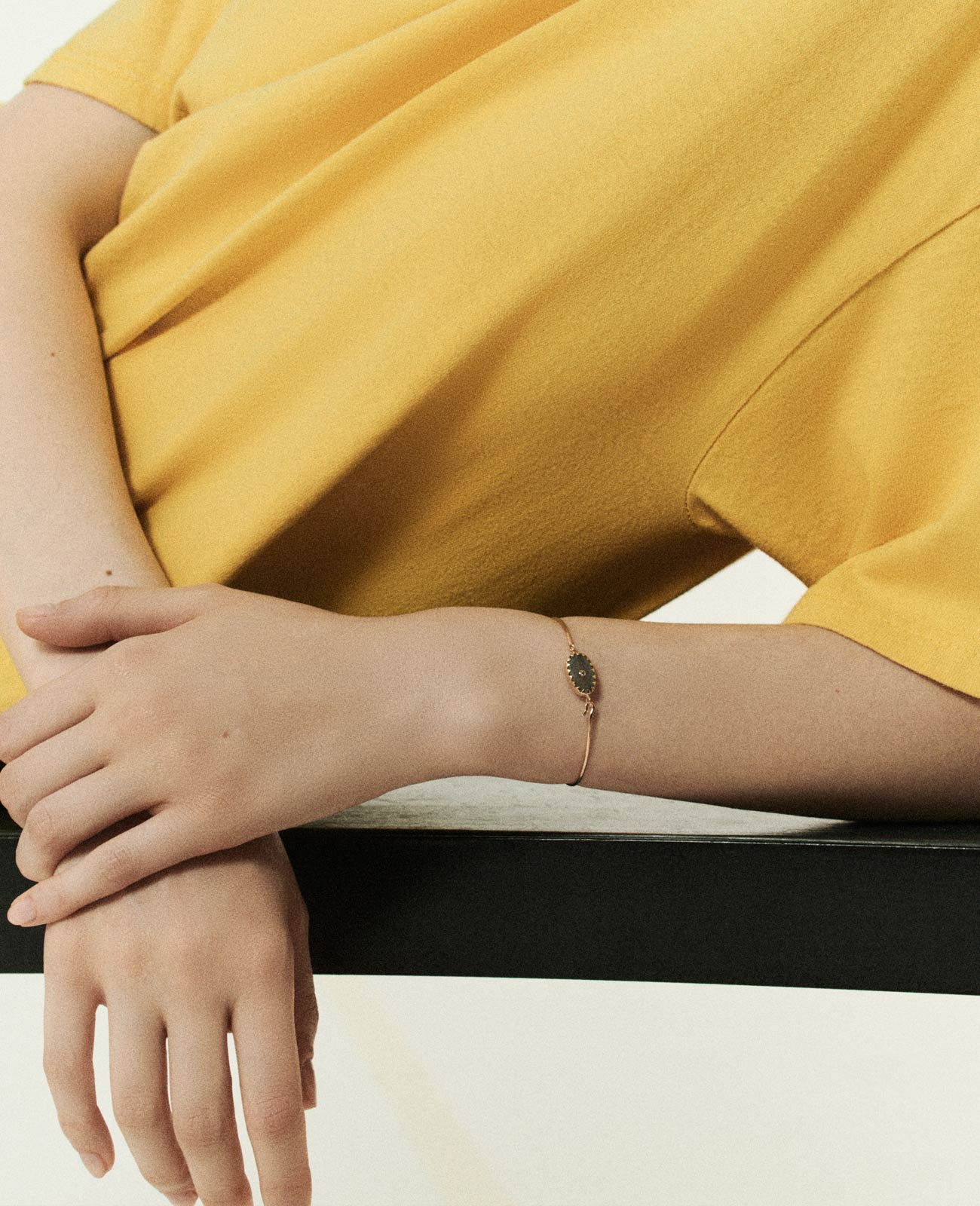 Pay in 3 installments - Free delivery
Features
9 carats yellow gold
Diamond
Green onyx
Dimensions 
Size S 16 cm 
Size M 18 cm
Medallion 1,4 x 0,9 cm 
Carefully chosen by Pascale Monvoisin, each stone is unique. Colors and shades may vary.
Pascale Monvoisin is expanding the timeless Orso range by drawing on the bright colour palette.  The faceted teardrop-shaped stone adorns a very short curb chain in the choker version and dangles from a little yellow gold hoop on the earring. They are available in the nine colourways of the iconic Orso necklace, and in an all yellow gold version of the bangles from the same range. This contemporary jewellery set concept plays on the different stone colours, which echo each other in endless layering options, allowing the wearer to create their very own combination.
Soak your jewellery in lukewarm water with a dash of Marseille or non-greasy soap or non-greasy soap, scrub with a soft brush and rinse with clear water.
Wipe with a soft cloth and leave to dry in the open air.
It is recommended to avoid contact with household products, cosmetics, the sea or swimming pool and remove your jewellery when sleeping or playing sports.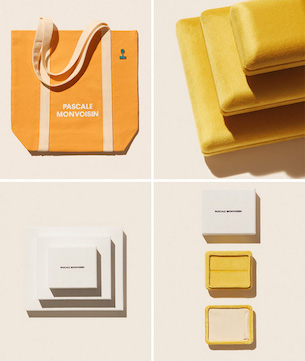 Enjoy 10% off your first order


Claim your exclusive discount code when you subscribe to our emails. Sign up for new arrivals, promotions, our personalized recommendations and all the brand news.